Trying to manage your company's social media presence on top of all the other things that need to be done can be a daunting task. No wonder so many companies stick their heads in the sand and avoid the task completely. That can be a huge mistake, as you could be missing out on tons of opportunity! Being active in social media can help you attract new business, source new employees, establish thought leadership, and keep on top of how your customers are talking about your products and services.
So how can you manage your company's presence efficiently? Here are 9 tools I utilize to stay visible and interact with followers, customers, and influencers on a day-to-day basis.
Monitoring And Scheduling
Some tools work great for monitoring the conversations happening in the social world and for helping you to schedule posts for ideal reach and effectiveness.
1. Buffer
Buffer is an application for browsers and mobile devices that allows you to create one post and schedule it for later, across a variety of social media platforms. You can use Buffer to post to Twitter, LinkedIn, Facebook, and Google+ from a single tool.
It is best to try to mix it up a bit and not use the same exact verbiage or images in each social network. Try to take advantage of the unique attributes the different platforms offer and play to their strengths.
For example, I personally use hashtags on Twitter and Google+, but won't necessarily use them on LinkedIn or Facebook as they don't carry as much weight there.
Free for Basic / Paid Subscription (Starts at $50/month)
2. HubSpot
We've been using the HubSpot marketing platform for a variety of marketing activities and have grown to love their social publishing and social listening tools. While these do have a cost (along with the rest of the HubSpot marketing platform), they simplify our ability to post content to the channels we are active in.
The publishing platform has handy tools that allow us to tag all links so that traffic to our site and engagement is tracked in both HubSpot as well as Google Analytics. We can see if people are clicking on posts, and if any of these visitors are spending more time on our website.
Also, by posting from within HubSpot, we can get analytics on how people are engaging with our posts - clicks, likes, favorites, retweets, and more. These social listening tools allow you to make sure you don't miss people posting about your business and can also help to track what your competitors are up to as well.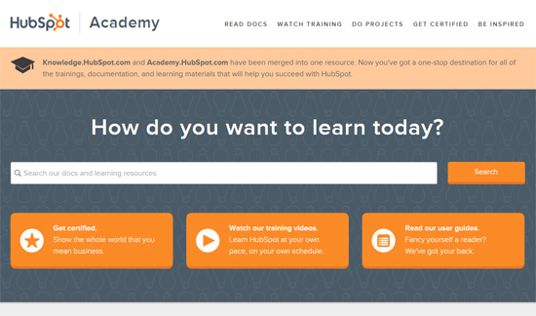 You can also track discussions on certain topics, such as search engine optimization and conversion rate optimization (in our case) and more.
Paid Subscription (Starts at $200/month)
Browser Extensions
Many social platforms and social tools have browser extensions that enable you to post to the platform right from an article or image I'm viewing in my browser.
3. Social Links
The top social browser extensions (for Chrome) are:
Free
4. Bit.ly
This popular URL shortener has a browser extension that allows you to create a short link without leaving the page you're on.
Free
5. Curation tools
Some popular link sharing and curation tools with extensions are:
Free
Listening Tools
It is important to listen to the conversations happening in the social sphere, but sometimes doing so effectively can be a challenge. There are many conversations happening at once and keeping your finger on the pulse can be a full-time job. These tools will help you listen to these conversations and respond in a meaningful way.
6. Mention
This online application allows you to monitor conversations in real-time and respond immediately to interactions that are important to you. It gives you the ability to analyze the effectiveness of your social conversations with real data.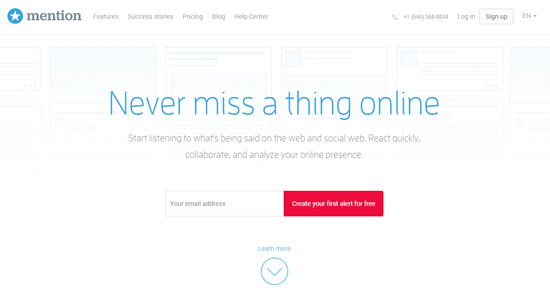 Mention also allows you to work and manage more easily in teams without the challenges of approvals and manual mediation.
Free / Paid Subscription (Starts at $29/month)
This is a great free tool to pick up mentions of your company name or topics that you are interested in. The tool will send you alerts when the phrase you're interested in appears anywhere on the web.
You can even use it to search for employees of your company or competitor names. Your imagination is the only limit.
Free
Twitter Follower Management
If you're like us, you'll want to manage your followed/follower ratio so nothing looks like it is out of proportion. I also personally like to prune my list of who I follow when it gets unwieldy. There are tools that help by providing insight on each Twitter profile, like how many followers they have, how many people they follow, and how active they are in posting to Twitter.
We tend to unfollow people that have gone inactive since they are much less likely to engage or contribute to the conversation.
If you are looking to find out who is not following you back (and thus not engaging with your conversations,) this might be just the tool for you.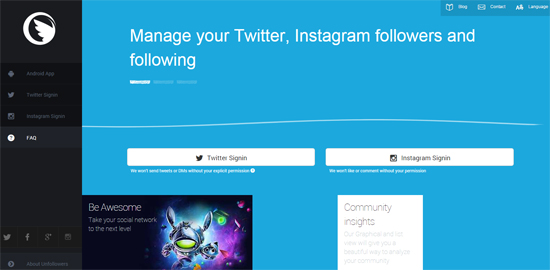 While it does host some other features, it really excels at ensuring your follower ratio stays in check.
Free
9. Tweepi.com
Similar to above, Tweepi does all of the heavy lifting for you when it comes to managing your follower ratio. It gives you the ability to:
Find your unfollowers
Find those that are following you that you are not following back
Remove any inactive users
Find and follow new users that influence other influencers
Free
A Couple Of Other Tips
Be Proactive About Time Management
Social media can become a black hole if I'm not disciplined. I generally set aside 15-30 minutes most days to focus on finding content that I want to share and to reply to people who've engaged with us, by liking and/or sharing a post, or becoming a follower. I like to say hello and thank them for sharing posts and our content and answer any questions that are posted.
Develop A List of Content Sources for Curation
I have identified a handful of great sources of content that I find valuable and that I think others will find valuable as well. I follow these writers and publications on social media and subscribe to email newsletters so I can keep up with industry developments as well as find well written pieces that I think are worth sharing.
Curating content is something I can do relatively quickly now that I've identified some solid, reliable sources in our business vertical. And it's a great way to augment posts that promote our own home-grown content.