Healthcare is evolving. You should be too. Our team can help.
Developing an optimized patient experience for healthcare systems can be challenging. Each condition is unique and varies in seriousness, leading to unique search experiences and website needs for each prospective patient.
You need a partner that has proven success working with healthcare systems to create customized strategies and user experiences tailored to patient needs.
Since 2003, Marcel Digital has been working with healthcare systems to create unique online experiences targeted to specific patient needs and expectations. We utilize data to create optimized patient experiences across multiple channels driving to the health system website. We then optimize the experience on the website to get patients to the information they need quickly and efficiently.
The result is more patients finding the right treatment option and the best provider for their needs: you.
Why Marcel for Healthcare?
We understand the patient journey. From research on symptoms to conditions to treatment options, all the way to scheduling an appointment and creating a treatment plan, our multi-channel strategy targets users at each stage of their research.
We optimize your strategy as patient's continue to change the way they search. This means optimizing all channels of the patient journey, and continuing from the initial conversion all the way to continuing services and advocacy. 
We work with marketing teams at healthcare systems to optimize this  patient journey - customized by service line - to ensure our marketing efforts are accurately reaching prospective patients. 
As a Google Partner, we utilize the latest features, technologies, and optimizations for paid media to ensure your marketing budget is optimized across channels and service lines. 
As an SEO expert, we provide customized strategies for technical optimizations, content recommendations, and authority building to stay ahead of competing providers and to continue to provide relevant patient information.
As a Google Analytics Certified Partner, we optimize measurement and reporting to give you a bird's eye view of your marketing performance.


An Integrated Approach to Healthcare
We understand the healthcare journey for patients continues to change. People want more control over their healthcare treatment. They want to utilize technology to enhance their experience and to find the best treatment options. They want to research their own conditions to become more knowledgeable and to choose the best provider. They are now an active partner in their medical journey.
At Marcel Digital, we utilize every channel, resource, and technology to reach customers at key moments in their journey. We then optimize and measure your digital ecosystem to ensure that patient's engage and convert. 
We work closely with healthcare marketing teams to understand the current landscape, then optimize the digital journey specifically for your system. We act as an experienced extension of your team to ensure your service lines and doctors are getting in front of the right prospective patients at the right time. 
For clients like Rush University Medical Center and University of Maryland Medical System, we've increased appointment requests by 20-30% utilizing an integrated approach to digital marketing, analytics, website optimizations, and integrations with internal teams and marketing efforts. 

Optimizing the Healthcare Website Experience
Patients expect your website to be easy to use, fast, and accurate. They want to confirm that you:
Treat their condition (you have clear, concise information on your site about your service lines and treatments)
Do it the best (you have relevant reviews/testimonials/patient stories)
Are accessible (your contact/location information is easily available and works seamlessly and as expected)
Your website is the "front door" to your services, a first impression for patients that should not be underestimated. A poor user experience can be the difference of pulling a prospective patient in and driving them away.
Our team utilizes historical website data, current website data, and user tracking software to create easier pathways for your patients on your website. This helps us to provide informed recommendations for your site to improve engagement and conversions from prospective patients.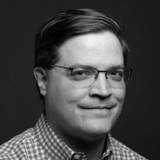 We continue to be impressed with Marcel's insight and execution across our patient care and higher education operations. The Marcel team knows how to work with more involved stakeholders and is very attentive to their requests. And we can count on them to bring us fresh ideas as search trends develop. I am always impressed with their desire to try new approaches and maximize the time they spend on our accounts. We're looking forward to a creative and productive year with them.
Mark Donahue / Digital Strategy Manager / Rush University Medical Center
SEE OUR WORK
Healthcare Case Studies
Get In Touch
We'd love to discuss your healthcare organization's needs in more detail. Fill out our form and one of the members of our team will be in touch shortly.