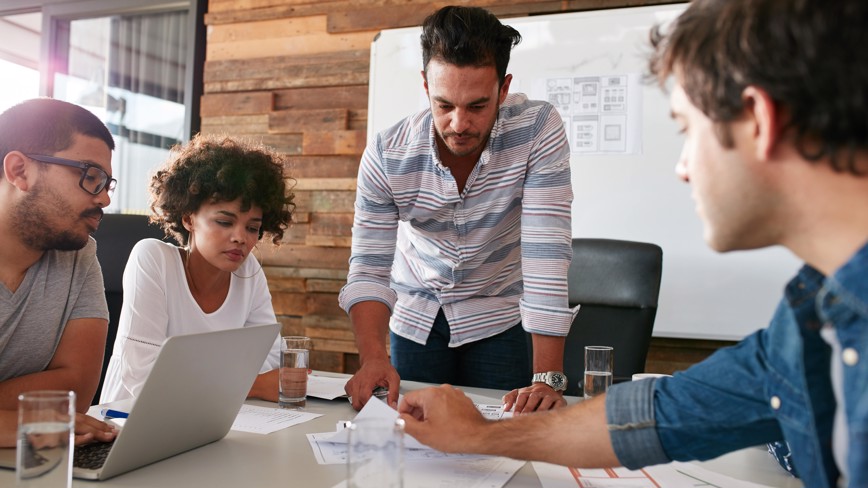 The decision to hire a paid search agency is one that no company should take lightly. After all, the agency effectively becomes an extension of your business, but an experienced and high-quality paid search agency takes the time to learn the ins and outs of your business which means understanding your goals, becoming intimately familiar with your products and services, and meeting regularly with your marketing team.
The agency you work with to develop and implement a paid search strategy must communicate professionally with your team to relay information in a timely manner and be able to report the overall performance of your campaigns to prove ROI. To be firm on this, you'll want to ask during your initial consultation on how and when your paid search marketing team will be meeting with you.
For example, do you need a daily email check-in? Do you need the ability to text message your questions whenever they arise? Or would a weekly or monthly phone call suffice? Expressing your needs from the start of the business relationship is the best way to ensure that everyone's expectations are on the same page.
Your business is unique, and your paid search strategy should not look the same as any other client that works with the same paid search agency that you do. Be sure to choose a marketing partner that offers you a truly customized paid search campaign based on research and data, and that they also use the technologies and reporting platforms to implement and optimize it.
Finally, remember that nothing can substitute for experience. You should not hesitate to ask about the experience, results, and ongoing learning of your potential paid search agency staff, including individual and industry recognition they have received. Below, we'll further explore the types of services you should expect when hiring an agency to develop and implement your company's paid search strategy below.
Develop Your Paid Search Marketing Strategy
Defining the goals and paid search budget for your campaign should always be the first priority since both of these will pave the way for the rest of your ongoing paid search strategy. While an expert from a paid search agency can help clarify your marketing goals, you want to arrive at the first meeting with several ideas of your own. You should also know what you can afford to spend on paid search marketing and whether your budget has any leeway.
In these first meetings, it's important that you go into detail about what your goals and expectations are for your project. Be specific, ask hard questions, make sure your potential partner knows their stuff; this is your budget after all. You want to make sure that your team will be able to lay the important ground 
Here are some other critical aspects of developing a paid search marketing strategy that your paid search agency should do:
Keyword research
This starts with identifying products and services you want to promote, then brainstorming keywords or searches people might use to find them in Google or other major search engines. Keyword research includes long-tail keywords that include several words as well as single words. Your paid search partner should use tools such as Google Ads, SEMRush, and others to determine the average monthly search volume for each keyword, the competition surrounding those keywords, and then prioritizing those keywords accordingly. They will also create a list of negative keywords that you do not want to appear for. This will help keep your costs down while also ensuring those clicking your ads are relevant and of higher quality.
Analyze competitor data
Your paid search agency's strategy should include an in-depth analysis of your competitor's websites to confirm the value of high-search terms. A professional paid search analysis also helps you discover relevant keywords that your competitors don't currently bid on that you can start leveraging to your advantage. The goal here isn't to "steal" your competitor's paid search strategy, tactics, and landing pages, but rather find areas of opportunity and make them your own. Your paid search agency should compile their findings and present to your team their ideas on how they can leverage them in your ongoing strategy to beat out your competition. 
Create relevant, eye-catching ads
The old saying that a picture is worth a thousand words is especially true when it comes to paid search marketing. Your paid search agency should be creating or selecting images that best represents what your business has to offer. In addition to being clean with bold colors, your ads should use words sparingly and make sure each one packs a punch. Highlighting a benefit instead of a feature is ideal because it shows people what's in it for them. When you're vetting a paid search partner, ask to see their previous designs and also ask about what your campaign will include from a design and copy standpoint.
Bid competitively
Google Ads has a feature called Auction Insights that allows you to see how your performance measures against top competitors. Having this insight enables you to determine whether and how much you want to outbid your competitors. Your paid search agency should be leveraging this tool and others to suggest recommended bids based on your budget. This will also help you further prioritize which keywords and searches you'll bid on as time goes on, adjusting for any opportunities to further optimize your bids.
Stay ahead of paid search trends
Trends change quickly in digital marketing, which means what worked last month may no longer be relevant. The company that can anticipate and responds to changing trends is always one step ahead of the competition. Some ways to accomplish this include testing new areas of paid media if you're not already, including:
Ask your paid search agency about their capabilities in these areas as well, and if they will include those as a part of your budget. Having a focused paid media campaign across multiple relevant channels can greatly help increase your budget's ROI.
Analyze, measure and report
A paid search campaign that gets results doesn't stop with strategy research, development, implementation, and ongoing optimizations. You have to be able to track if it's all working. Be sure to work with a paid search agency that's not only certified in the tools they use like Google Ads or other programmatic platforms, but they should also be certified and report through Google Analytics and Google Data Studio. Using these platforms help your paid search agency continually monitor and analyze performance beyond the click with engagement and conversion tracking, as well as marketing attribution to help you understand how paid search fits in your digital conversion funnel.  Taking your data further into visuals and dashboards, Google Data Studio can be customized to showcase your paid search campaign performance for different individuals and teams depending on their goals. 
It's imperative that you work with your paid search agency to first conduct thorough Google Analytics audits and setup reporting dashboards to track your paid search ROI.
Implement Your Paid Search Marketing Strategy
After completing the above steps, your agency partner should then begin building out your paid search campaign strategy in great detail. This should be documented and also laid out in a strategic roadmap that can be referenced by your team so you can see where in the project timeline you are, and what the expected deadlines of work completed will be.
When it comes to budget, they must be able to tell you what budget will be spent on what keywords on what platform. They will also need to be able to walk you through ad copy as well as what landing pages they will leverage or create to engage and convert your target audiences. The best agencies will give you access to their work management software so you can see project workflows and communicate with them directly regarding strategy and tasks.
Optimize Your Paid Search Marketing Strategy
Optimization is a critical part of any paid search strategy and should include all of the following:
Search query analysis and negative keywords
Here is where your paid search team should determine the performance of your current search terms. Google Ads has a tool called Search Terms Report that provides real-time data on ad performance to assist in not only how your campaign is performing overall, but also in identifying irrelevant phrases which can then be added to your negative keyword list. Anytime your team finds that your ads are appearing for irrelevant searches, or searches aren't performing the way you'd like them to perform from an engagement or conversion standpoint, those keywords/searches should be added to the negative keyword list. Poor customer targeting leads to poor ROI for paid search, which is something you obviously want to avoid.
Keyword adjustments
Your paid search expert should also be using data from their suite of tools, including the Search Terms Report and negative keyword list, to adjust your targeted keywords if necessary. In your ongoing reporting with your team, make sure you're asking what keywords they are bidding on, how those keywords are reporting, and if there are any further optimizations you can be made to increase your overall ROI - from keywords to ad copy, targeting to landing page content and user experience optimizations. 
Ad copy adjustments
A common paid search marketing strategy is to run several ads and then compare results. Ads performing well may still benefit from slight tweaking while underperforming ads may need a complete overhaul. The reason an ongoing analysis of a paid marketing campaign is so important is that it allows you to see what works well and what doesn't reach potential customers as hoped. With this data, your paid marketing expert can adjust the photos, text copy, landing page the ad directs to, and other elements for an improved result. They should also be taking advantage of campaign experiments in Google Ads to test variations of these different elements to see what ad combinations engage and convert best.
Audience adjustments
Companies that sell online advertising such as Google, Bing, and Facebook allow marketers to choose audience demographics when creating a paid search ad. Typical demographic categories include age, gender, location, income, level of education, and interests. Adjusting the target audience is sometimes necessary to obtain more qualified leads. Your paid search experts 
Budget and search impression share
A search impression share is the number of impressions your ad received divided by the approximate number of impressions you were eligible to receive. A general rule of thumb with paid search marketing is to aim for a search impression rate of 95 percent or higher for keywords describing your company brand and 80 percent or higher for general keywords. This is the stage where your marketing representative compares your budget to the search impression shares you receive to determine if it requires an adjustment. You can also use this data to calculate your ROI.
Location bid adjustments
Google Ads (as well as Bing Ads) offers numerous targeting capabilities that allow users to set bid adjustments based on the type of device people use when completing a search query, time of day, the geographical location of the user, and several others. When you need to adjust the bid based on location, you enter a negative or positive percentage and Google Ads adjust automatically. Knowing which locations perform the best and which may require more targeting improves your ROI.
Time of day scheduling
Your paid search team should also pay attention to when your ads are getting the most engagement and be sure to adjust ads to appear in those sweet spots. With this Google Ads feature, you select the day of the week and time of the day you would like your ads to run. Keep in mind that ad schedules automatically default to the time zone they are created in, so a paid search expert will need to adjust the time of day to run the ads if you plan to target customers in other time zones.
Choosing Your Paid Search Agency
As one of Google's original Ads Certified Partners, Marcel Digital has offered paid search services along with several other marketing services since 2003. We are now part of an elite group of the top three percent of Google Premier Partners worldwide. To learn more about our paid marketing services, we invite you to take advantage of our free 15-minute consultation. The team at Marcel Digital looks forward to learning more about your business and how we can help it grow.