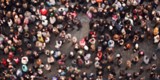 Targeting is everything when it comes to connecting with new prospects and turning them into paying customers. As a Google Premier Partner, Marcel Digital would like to make you aware of several opportunities to make your Google Ads even more specific to the audience you want to reach.
Understanding Audience Targeting and How to Make It Work for You
When creating an ad group with Google, you have the option to add audience targeting to reach people based on highly specific criteria. Some specific examples provided by Google include targeting potential customers based on the types of content they research, their interests and online habits, and whether they have interacted with your business in the past. Audience targeting can be especially useful for reaching people where they spend the most time, such as leveraging YouTube advertising for those that stream videos, use smartphone applications, and browse websites related to their interests.
For the purpose of display advertising campaigns with Google Ads, the term audience describes people that Google has determined to meet certain demographic criteria as well as interest areas and shopping intentions. You can select from along multiple categories like people who have traveled to a specific destination, classic car enthusiasts, or those who have visited your company website in the past with or without making a purchase. As soon as you started running your ad, Google will display it only to people who meet your selected categories and criteria. The following are the most common types of campaign types and their intended audience:
Display, Search, and Video: These ads target people based on their hobbies, interests, and what they appear to be most passionate about based on their past search history and websites visited. Each takes a slightly different marketing approach based on custom intent, customer match, detailed demographics, life events, remarketing, and similar audiences.
Remarketing: This type of marketing aims to reach people who have some type of previous interaction with your business. It typically includes visitors to your company website, customer lists and custom combinations.
Don't worry if you feel uncertain about which type of campaign to select as this is something Marcel Digital can assist you with or complete for you. Additionally, you can further tweak your display and video ads to target a custom affinity audience or a custom intent audience. Custom affinity audiences target people based on keyword phrases they have entered, apps they have used or expressed interest in, and interest categories based on the URLs of websites they have visited most recently. Custom Intent Audiences targeting gives you the opportunity to target people who are in the market for the specific products and services.
The Definition of Life Events According to Google Ads
Most people experience at least one major life event such as graduating from college, purchasing their first home, getting married, and having their first child. Google Ads enables you to reach people at these important moments on platforms like Display, Gmail, and YouTube. The benefit of coordinating your marketing campaigns with life events is that you can customize the ads to offer people exactly what they need when they are looking to purchase it.
Because life events happen infrequently, you could see smaller audiences compared to your other targeted marketing campaigns. On the plus side, people tend to spend more money on events that may only come up once in their lifetime. As an example, a person buying his or her first home will need to also purchase furniture, appliances, equipment for outdoor maintenance, and much more. If your company sells these things, setting up your ads around life events could be a lucrative move.
Looking for Google Ads Help?
Our paid media experts have been working with Google Ads for decades, helping our clients drive leads, phone calls, and more.
What Are Detailed Demographics?
The more detailed your customer demographics, the easier it is to target your ads to a specific group of people. What these people have in common is that they all share specific traits such as those described below. Knowing as many details as possible about your current customers and those you would like to reach simplifies the process of deciding which ads to target to which people.
Google Ads introduced the following detailed demographics categories in late 2018:
Education: This answers whether the target audience consists mainly of current college students or those who have earned a high school diploma, associate degree or technical certificate, bachelor's degree, or advanced degree.
Homeowner Status: Does the target audience primarily rent or own their home?
Marital Status: This falls into the categories of married, single, or in a relationship.
Parental Stages: When targeting someone by parental stage, it's helpful to know the age range of each of their children. Google Ads identifies five possibilities. These include infants from birth to one year old, toddlers from one to three years old, preschoolers from four to five years old, grade schoolers from six to 12 years old, and teenagers from 13 to 17 years old.
Benefits of Using Detailed Demographics and Google's Other Features
With detailed demographics, you can easily adjust your bids for different target audiences, target people in highly competitive demographics, or exclude people who fall into certain categories from seeing your ads altogether. To select this option when setting up your ad campaign, you need to choose Targeting instead of Observation.
Clicking the box next to Targeting limits your audience to highly specific groups from the start rather than completing a period of observation first on a more general audience. However, you can still exclude any group you would like when using Targeting such as people who rent their home. This leaves you in complete control of who does and doesn't see your company's ads.
Ready to Start Your Next Google Ads Campaign?
Our certified Google Ads and paid search experts are available now to discuss and implement your next campaign. We have established well over 100,000 Google Ads for our clients, which means you can trust our experience and expertise. As one of the original marketing firms to become a Google Ad Words Certified Partner back in 2003, Marcel Digital helps our clients increase phone calls, leads, visits to websites and brick and mortar stores, and most importantly, revenue. We invite you to contact us today to learn more about our paid search program and other digital marketing initiatives.
Get In Touch
Have questions about our Paid Media services? We'd love to chat. Fill out the form and someone from our team will be in touch with you shortly.