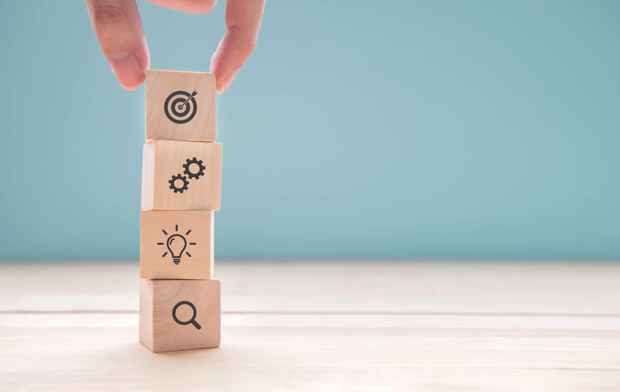 When it comes to advertising online, pay per click (PPC) and paid search is still some of the most formidable challengers out there. Once you build an awesome pay-per-click strategy, well-qualified buyers will come right to your doorstep. The problem is, how do you create a strategy that optimizes your PPC campaigns on an ongoing basis and can be fine-tuned over time?
While the initial idea of planning PPC digital marketing campaigns can seem overwhelming at first, there are some best practices that can help guide you toward optimal outcomes. Let's take a look.
Define Your Goals
Before you can know if you've been successful or not, you need to have a foundation from which to draw a baseline and goals toward which to reach. In other words, you need to know why you're running PPC campaigns in the first place. Ask yourself, "What exactly is it that we're trying to accomplish?" Maybe you're trying to:
Drive quality traffic
Capture a strong impression share
Gather leads
Promote products or services to drive sales
Agree on a goal before you do anything else; this is the basis for your entire PPC campaign.
Define Your Target Audience
Just like you need to know what you're trying to accomplish, you need to know who you're trying to target. Find out where these people are spending their time online and what kind of content they need to answer their pain points.
Look at previous customers and prospects to get an idea of who you're trying to attract with your ads.
Conduct Competitor Research
It's always a good idea to know what "the other guy" is up to when it comes to strategizing success for your business. Take a look at your competitors' ads and landing pages. What can you do that your competitors are already doing? More importantly, what can you do better than your competitors that they're already doing?
Choose Your Keywords Wisely
Keywords can often make or break digital marketing campaigns these days, particularly when it comes to PPC advertising. Conduct in-depth keyword research around your goals and industry to capture the audiences and prospects you wish to attract. Be sure to keep your fingers on the pulse of the latest trends and tools so you can maximize your digital real estate. SEMRush and the Google Ads Keyword Planner are both tools that will give you an idea of which keywords drive traffic and offer the most opportunities for your PPC advertising efforts.
Conduct Content & Landing Page Research
Based on all the information you've collected from the previous steps, you should have a better idea of who your audience is, what kind of content they need, and which keywords will resonate with their searches. At this point, you can determine what type of content and landing pages you need so your target audience will enjoy the best user experience. Create an editorial and optimization calendar to make sure you have everything in place in order to run a successful PPC campaign.
The editorial calendar will help you keep your content organized so you know when your ads are supposed to go out. Planning ahead and organizing your PPC initiatives can ensure that (a) you don't forget about them and (b) you don't miss out on potential opportunities for special occasions, such as holidays. An optimization calendar helps you stay on top of timing for your PPC ads, as this is a crucial component that can ensure or reroute success.
Decide on a Budget
If you're new to the game of pay per click, the whole idea of choosing a budget can seem like a foreign concept but rest assured it's one of the most important decisions you can make for this part of your marketing efforts. You need to know how much this whole scenario is going to cost you, but be aware: You need to look at more than just the cost of the bids themselves. You also need to factor in the costs associated with the creation of your content and landing pages, as well.
Be realistic and focus your budget on the PPC channels that have the potential to have the most impact and deliver the best ROI.
Choose Your PPC Channels
Speaking of PPC channels, let's talk about those for a moment, shall we? Not every available channel is ideal for every single business. You should consider a number of factors when you're evaluating potential PPC channels, including:
Audience demographics
Your budget
Potential impact
Identify one to three channels to start with and begin building out your PPC campaigns there. Bear in mind that, while you can statistically determine which platforms are most likely to cater to certain demographics, most audiences will use multiple networks.
Setup Tracking
PPC isn't a set-it-and-forget-it type of approach to advertising. On the contrary — it needs constant attention and analysis. Connect Google Ads or other platforms to your Google Analytics account so you can track your PPC performance over time (and in real-time).
Create Your Ads
Create your ad copy and designs or hire PPC experts to take care of this task for you. You want to be sure your ads are professional, engaging, and representative of your brand. It's always a good idea to set up multiple ads so you can run A/B tests and get an idea of the optimal performance of each one.
A/B testing is vital because it helps ensure you're using the campaign that offers the most revenue potential in the long run. It's worth noting that testing shouldn't just happen when your ads are created; rather, it should be an ongoing step that you perform throughout the campaign to ensure you're not letting any conversions slip through the cracks. If need be, pivot your approach when things aren't working, you'll be better equipped to do so if you have a few different ads to choose from.
Leverage Ad Extensions
You can increase user engagement from ads on Google Ads by employing a few simple tricks. Consider implementing:
Make the most of your online real estate by incorporating extensions that will solve your audience's problems.
Make the Most of Sitelinks
Use sitelinks in ads to increase engagement from users. When implemented properly, sitelinks will encourage users to click through to other pieces of relevant ad content that lives on your site.
Analyze and Optimize Your PPC Campaign Strategy
Leverage Google Analytics to track performance over time. Be sure to make necessary changes to your keyword list and landing pages when necessary so you can increase ROI overtime and maintain successful PPC campaigns. Digital marketing does require a lot of oversight and analysis, but once you have all of the major players in motion, the rest is just the game playing out.