The last couple of months have been busy in the world of Google. At the beginning of the month, they announced a core algorithm update, something they've been mum about in the past, and in April announced that they'll be opening up free product listing ads (or "placement" as the word "ad" insinuates payment) for small businesses and retailers on Google Shopping.
We've been fielding questions about it from businesses trying to get a hold on what you can and can't do, so we decided to break this new down further.
What is Google Shopping?
Google Shopping allows Google users to search for products and compare prices of those products between different vendors and online stores. While Google Shopping is free for users, the service is a paid advertising platform that requires retailers to pay to be featured in the Google Shopping search results. Google Shopping is an extension of Google Ads, but unlike text-based Google ads that show up in search results based on keywords, Google uses the product data uploaded by vendors to display Google Shopping ads.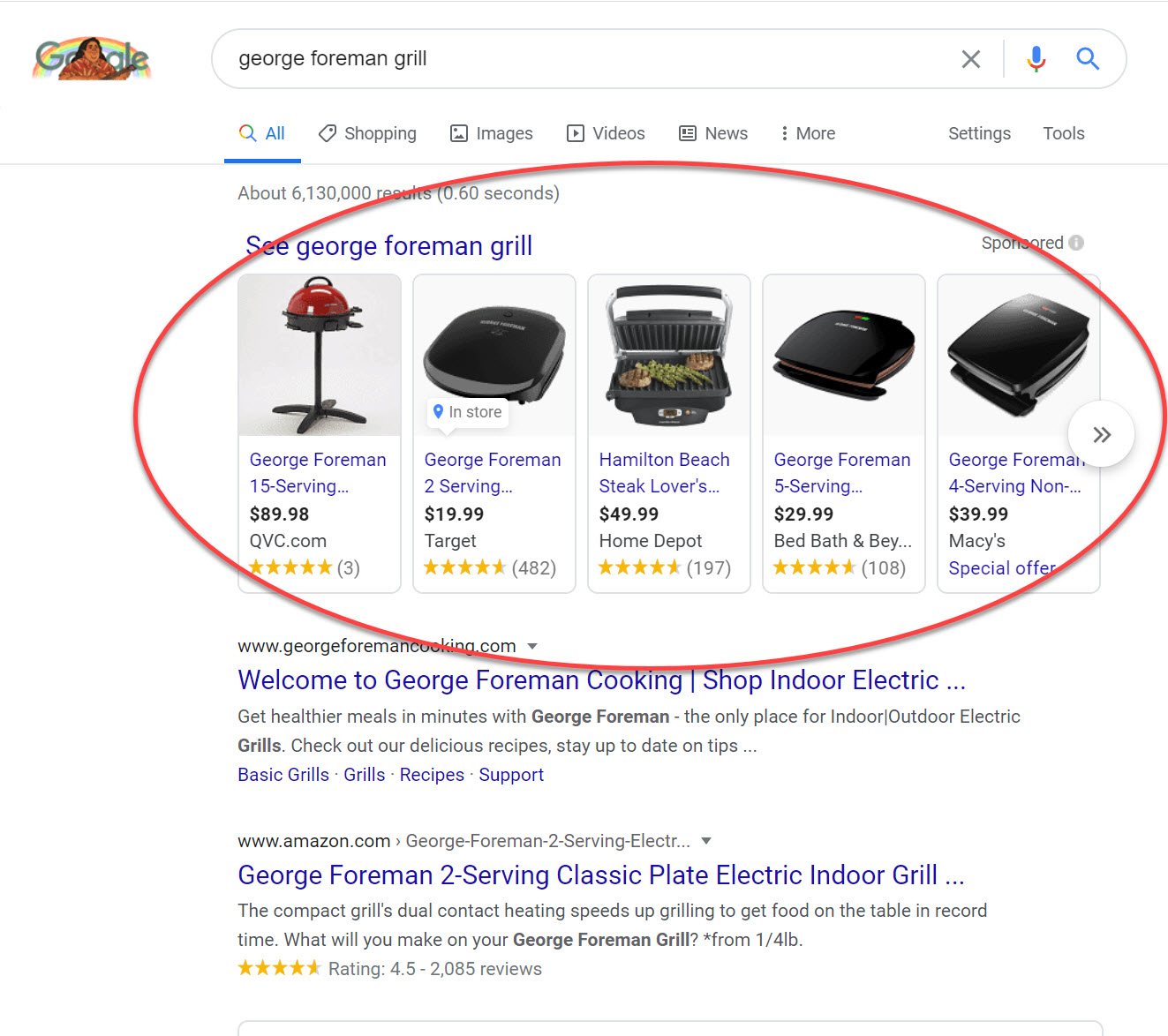 These product listing ads include various information about the products, including:
Name
Image
Price
Reviews
Product ID
Descriptions
Links
What Are They Doing Different?
Google Shopping is now opening itself to free organic product listings. According to Google's announcement, the Google Shopping tab results "will consist primarily of free product listings" with paid product listings appearing at the top and bottom of the pages. This will allow retailers and online stores to showcase their products to get free exposure.
Why is Google Shopping Opening to Free Product Listings?
There is no doubt about it that the retail sector has taken many hits over the years with the rise of digital shopping. This is even more clear with Coronavirus, as these physical retail stores close their doors during lockdown and move to digital commerce and online stores. As more and more customers are shopping from home during quarantine, this gives small businesses the opportunity to connect with consumers on the digital level. But simply put, many retailers and small businesses cannot afford to connect with consumers at scale, and you need advertising and Google Shopping budget to do that as users search for essentials and other products.
Opening up Google Shopping to free, organic product listings gives these small businesses and retailers who would otherwise not be able to compete digitally the ability to now connect with consumers.
According to Bill Ready, President of Commerce at Google:
"For retailers, this change means free exposure to millions of people who come to Google every day for their shopping needs. For shoppers, it means more products from more stores, discoverable through the Google Shopping tab. For advertisers, this means paid campaigns can now be augmented with free listings. If you're an existing user of Merchant Center and Shopping ads, you don't have to do anything to take advantage of the free listings, and for new users of Merchant Center, we'll continue working to streamline the onboarding process over the coming weeks and months."
How Do I Get Listed in Google Shopping?
You can take advantage of these free, unpaid product listing placements by setting up a Google Merchant Center account and uploading your products. Here's how you do it.
If you want to run ads organically:
Create a Google Merchant Center account
Upload optimized product images
Optimize your product feed data
If you want to run with paid ads:
Connect your Google AdWords account
Create a Google Shopping campaign
Put product bids in Google Shopping campaign
Set up targets in Google Shopping campaign
Schedule your Shopping campaign
Build ad groups and launch
You learn about and execute all of the above by heading over to the Google Merchant Center and reviewing their resources. If you're looking to test product listing ads, this is a great opportunity for you to take advantage of Google Merchant Center and set up a product feed.