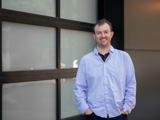 Jeff is a seasoned UX/UI specialist with a proven track record of successful implementations. He got his Masters degree in Human Computer Interaction at DePaul University, then found a passion for the technical aspects of design which lead him down the path of project management.
Jeff utilizes his many years of expertise in user behavior to implement UX best practices on websites, web apps, portals, and back offices. His recommendations are rooted in providing the best possible experience for users and increasing website engagement. 
At Marcel Digital, Jeff is able to apply his knowledge in UX design to bridge the gap between client and development, ensuring a seamless experience for both users and editors alike. 
Everything is designed. Few things are designed well.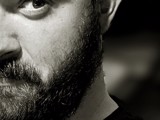 Favorite Beverage
It's hard to beat a cold Guinness
Favorite TV Show
Toss up between Archer and Bob's Burgers
Hidden Talent
Comically bad luck (no really, if I were to roll a 20 sided dice I will disproportionately roll a 1)
Something You Hate
People who walk their cats in strollers
Favorite Pastime
Video games...wait, are video games a pastime?
Favorite Nicholas Cage Movie
Most Famous Celebrity Met