WE BRING TRANSPARENCY TO YOUR DIGITAL UNIVERSE BY
Linking Your Digital Marketing Strategy to Results

Analytics Driven
As an original Google Certified Analytics Partner, all of our work has analytics baked in. We live and breathe the data that informs our digital marketing strategies. Data drives everything we do.

Cross-Channel Collaboration
Our teams are integrated because your marketing strategies are interconnected. From process docs to workflow software to seating, we operate as one to offer marketing teams a unique experience.

Strategy & Execution
Digital marketing strategy starts at the introduction and continues through assessment, developing further through kickoff, finalized before launch, and refined every quarter based on goals.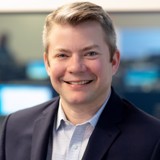 We began working with Marcel slowly at first to assist with some of our B2B website projects. From the beginning they were not pushy and focused more on solving problems and providing solutions, even proactively before we even asked them. From there our engagement and partnership has only grown as they've delivered for us time and again, improving UX and improving conversions on our website. Would recommend to any B2B company looking for assistance. The fact that they're experts at Umbraco is also definitely a plus.
Brian Bourke / Chief Commercial Officer / SEKO Logistics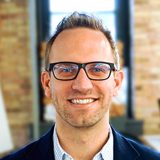 Marcel was an excellent thought partner in the evaluation process as we considered major changes to our systems and website. They were willing to engage on many concerns and worries we had approaching the project. Thanks to their help, we felt confident that our concerns could be planned for, and that we had selected the right system for the changes we wanted to make. Their subject matter expertise and client care were exactly what we had hoped for.
Ray Fast / Director, Travel Experience / PerkSpot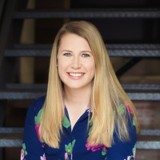 Marcel Digital is simply the best Digital Marketing agency. We hired them years ago, and I can't say enough amazing things about their dedication to the field, to my team, and their phenomenal leadership team. Top-notch professionals all around.
Kim Rafalowitz / Dir. of Global Marketing / Worldpoint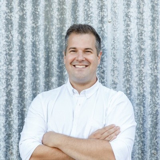 I went with Marcel Digital over a larger - and much higher priced - competitor and it's one of the best decisions I've made. Marcel Digital are lovely people to deal with, extremely knowledgeable and approachable and willing to take the time to examine possible solutions that differ from how they would normally proceed. I value the partnership with their company and am planning on having our company be a client of theirs for years to come. Can't recommend them enough.
Michael Duquet / Director, Web Strategy / Absolute Software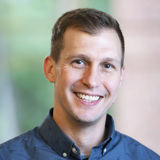 We've been with Marcel Digital for over 14 years and they have helped us grow our organic traffic by leaps and bounds. This year our organic traffic was up by over 19% and continues to grow. I would highly recommend them as SEO strategists and Google Analytics consultants.
Michael Vedders / Director of Marketing / Bethel University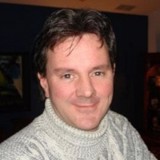 We have been using Marcel Digital for the past few years. We attribute our growth to the staff at Marcel and have embraced them as part of our company. Their insight and attention to detail have been indispensable. They take a personal approach to our products and processes and see our success as their own. We highly recommend Marcel!
Rob Dunbar / Marketing Manager / Lightmart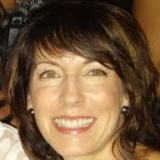 Having a partnership with Marcel Digital has been a lifesaver for our business. We could not be happier with their work ethic, attention to detail, and superior expertise. I highly recommend them if you are looking for a talented, and trustworthy partner!
Diane Locher / Director of Sales and Marketing / Precision Medical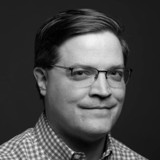 We continue to be impressed with Marcel's insight and execution across our patient care and higher education operations. The Marcel team knows how to work with more involved stakeholders and is very attentive to their requests. And we can count on them to bring us fresh ideas as search trends develop. I am always impressed with their desire to try new approaches and maximize the time they spend on our accounts. We're looking forward to a creative and productive year with them.
Mark Donahue / Digital Strategy Manager / Rush University Medical Center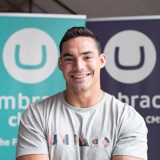 The overall experience of working with the Marcel team is outstanding. They have built a team of all-stars who are easy to communicate with and execute ideas effectively.
Andrew Barta / VP of Partner Relations / Umbraco HQ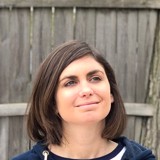 Marcel has been a great a partner in our journey into the 21st century. They helped us to build a beautiful and functional Umbraco website, and have been there to help support us anytime a crisis arises. The increase in quality of leads was immediately recognized and anytime there was a change in lead flow our Marcel team was immediately there to offer suggestions and help us stay updated. We truly view Marcel as an extension of our team.
Megan Patterson / International Operations Manager / Arbour Group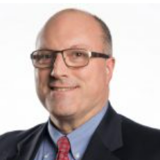 We are very pleased with the Umbraco website developed by Marcel Digital. Their Umbraco Master's transparent development process and attention to detail resulted in a beautiful website that has made a tremendous impact on our digital marketing efforts. They continue to be a valued partner and one we recommend without hesitation.
Mauricio Caneda / Sr. Vice President, Chief Information Officer & Director of Operations / Generali USA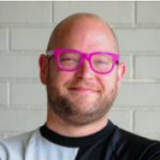 I can't believe how simple Marcel Digital and Umbraco Cloud made it to get a beautiful and easy-to-use website. My only regret is not doing this sooner.
Dave Hamilton / Creative Director / StreetWise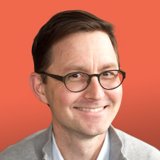 These guys know how to measure performance. They're pros at Analytics configuration for sites big and small. Not sure you're getting accurate reports or good insights? Let them take a quick look.
Andy Crestodina / Co-Founder, Chief Marketing Officer / Orbit Media Studios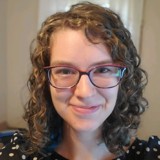 We partnered with Marcel to upgrade a complex Google Analytics account to GA4, and it truly did feel like a partnership. They were transparent with us about what was and wasn't possible, provided thoughtful answers to questions, and helped us navigate the transition smoothly. They weren't pushy about adding services, didn't have any hidden charges, and I would wholeheartedly work with them again if the need arose. Highly recommend!
Ashley Christopherson / Web Performance Manager / Fortra
Get In Touch
We deliver digital strategies that drive results and websites that convert. We'd love to help you with your next project. Reach out today, let's talk.