You need a Chicago SEO services partner with a proven track record of results.
Marcel Digital offers Chicago SEO services that drive results through our robust SEO audits, SEO strategy development, comprehensive keyword research, optimization of local SEO channels, holistic content marketing campaigns, ongoing SEO consulting, mobile/page speed optimizations, and much more. 
At Marcel, we look at the big picture. Our team creates and executes SEO strategies that focus on technical optimizations to your site, content creation, content distribution, local citation building, ethical (but effective) link building, and much more to keep and improve your rankings on the search engines. We will work with you to create a roadmap for our strategy that works for your marketing and web development teams. We want to make sure that optimizations are addressed and completed in a timely manner, no matter the size of your team or access to resources. 
When you partner with Marcel Digital, you get leading Chicago SEO specialists and nationally recognized experts. You also get access to our entire team of Chicago based digital marketing and web development experts. We personalize every SEO engagement to your specific needs to ensure that we are plugging in where necessary to continually improve your search visibility and overall results. Your success is our success. 
Our team integrates with marketing teams of all sizes to prioritize and implement SEO tasks and can leverage our in-house web development, UX, web design, Google Analytics, and digital marketing experts to plug-in and provide you with holistic solutions where necessary. 
Additionally, our SEO teams are CMS agnostic. We've optimized hundreds of websites on a number of different content management systems including Wordpress, Sitecore, Umbraco, Joomla, Magento, DotNetNuke, and more.
Chicago SEO Services We Offer
Marcel Digital provides full-spectrum SEO services from research to ongoing optimization, keyword tracking to ongoing reporting, and consulting. While every SEO campaign is personalized to your specific needs and goals, we have cultivated an extensive list of proven tactics to maximize your search engine exposure and produce results.
SEO Services & Strategy for Chicago-Based Businesses
Our Chicago SEO experts will develop and execute a comprehensive SEO strategy that not only builds your short-term organic visibility, but continuously builds long-term organic growth. To ensure we are optimizing your website holistically, we create data-driven SEO strategies centered on three pillars:
Technical SEO
Offsite SEO
Content
Each one of these pillars includes a volume of work and resources to optimize, so we create a comprehensive, prioritized roadmap that outlines strategy implementation from soup to nuts. This roadmap then translates directly to our project management tools so tasks are assigned and completed according to priority and milestones. 
Since 2003, Marcel Digital has been executing robust SEO audits that look at over a hundred different facets of your current SEO strategy and performance. Our SEO audits can be a one-time analysis or the first step in an ongoing SEO solution. Regardless of your needs, findings from our audits inform a roadmap and playbook for ongoing SEO strategy and campaigns. 
Our SEO audits cover:
Organic rankings & visibility
Competitive analysis
Analytics check
Site architecture
Mobile friendliness
Page speed
Crawl errors
Sitemap XML
Technical issues
Content audit
Off-page SEO issues
Local SEO Services for Chicago & Beyond
Local results have all but taken over local searches on the search engines. Marcel Digital creates and executes local SEO strategies that drive results through comprehensive local SEO audits, local SEO strategy creation and execution, managed local listings, Google My Business and Bing Places for Business optimization, and ongoing local SEO maintenance and consulting. We tie all aspects of local SEO together, building more visibility and success overtime.
Our local SEO services include:
Google My Business optimization
Bing Places for Business optimization
Local manage citations
Localized content development
Local keyword tracking & reporting
But with any SEO strategy, you need to make sure the technical foundation of your website is sound. Our team of SEO experts, which includes a Moz Oracle, focus on a number of technical SEO best practices such as:
Increasing site speed
Eliminating broken pages
Establishing a robust internal linking structure
Create and update your XML sitemap
Secure your website
Ensure title and meta tags are optimized
Optimize your site for mobile-friendliness
While you need a website that is functional, fast, and fluid, you also need amazing, engaging content that speaks to your users. This content should not only inspire users to take action on your website, but should also convince search engines to drive traffic to your website. 
That being said, content can be a tricky beast. There are a number of issues that could pop up with the content you create including:
URLs changing
Duplicate content
Spammy comments
Bad backlinks
Broken internal links
Keyword stuffing
Our SEO experts look for these issues and work with your content and web development teams to get them fixed and optimized, improving the structure of your content and driving organic visibility.
Off-Page SEO
When most folks think SEO, they think technical changes to a website. But if you're not looking at your off page SEO, you're not capitalizing on the full volume of organic opportunity available. And you certainly aren't competing with your competitors. 
Our Chicago SEO experts make sure your business is optimized from an off-page SEO perspective by conducting thorough SEO audits, continuously monitoring and strengthening your backlink profile, optimizing your local SEO efforts, and building branded mentions on relevant and authoritative websites.
Our off-page SEO services include:
Link building
Link reclamation
Local SEO services
Brand mentions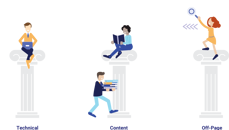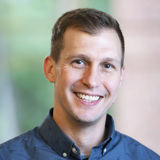 We've been with Marcel Digital for over 14 years and they have helped us grow our organic traffic by leaps and bounds. This year our organic traffic was up by over 19% and continues to grow. I would highly recommend them as SEO strategists and Google Analytics consultants.
Michael Vedders / Director of Marketing / Bethel University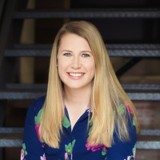 Marcel Digital is simply the best Digital Marketing agency. We hired them years ago, and I can't say enough amazing things about their dedication to the field, to my team, and their phenomenal leadership team. Top-notch professionals all around.
Kim Rafalowitz / Dir. of Global Marketing / Worldpoint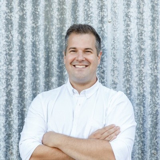 I went with Marcel Digital over a larger - and much higher priced - competitor and it's one of the best decisions I've made. Marcel Digital are lovely people to deal with, extremely knowledgeable and approachable and willing to take the time to examine possible solutions that differ from how they would normally proceed. I value the partnership with their company and am planning on having our company be a client of theirs for years to come. Can't recommend them enough.
Michael Duquet / Director, Web Strategy / Absolute Software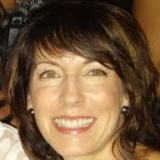 Having a partnership with Marcel Digital has been a lifesaver for our business. We could not be happier with their work ethic, attention to detail, and superior expertise. I highly recommend them if you are looking for a talented, and trustworthy partner!
Diane Locher / Director of Sales and Marketing / Precision Medical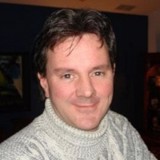 We have been using Marcel Digital for the past few years. We attribute our growth to the staff at Marcel and have embraced them as part of our company. Their insight and attention to detail have been indispensable. They take a personal approach to our products and processes and see our success as their own. We highly recommend Marcel!
Rob Dunbar / Marketing Manager / Lightmart
SEE OUR WORK
SEO Case Studies
Get In Touch
Need an SEO expert to create and execute a customized strategy to drive higher quality traffic and leads to your site? Fill out our form and one of the members of our SEO team will be in touch!